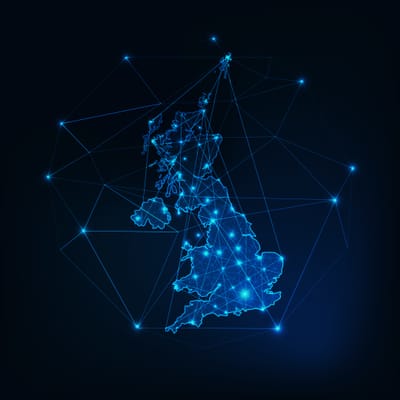 Our story
CMC Security Consulting is a leading provider of cyber Security with one primary goal: to improve the cyber security situation. We work with our customers to enhance their Cyber Security, threat prevention and data security. We offer comprehensive advice, technological support, managed security services and the opportunity to develop new functions. Our Cre8tivity delivers Network Infrastructure, and Cyber Security Solutions for your business, drawing up the suitable cyber Security and physical security measures for your applications, infrastructure ,and data landscape, based on the security and system requirements and puts your business on a Fast-lane of growth.
We are based in London and operate across the United Kingdom and Europe. We use our many years of technological experience and innovation to develop suitable solutions, even for our customers' most challenging cyber security problems.
The digital transformation generates ever-increasing volumes of data regardless of the company's business sector. This strategic data for the company is an integral part of its heritage. Our mission is to assess the risk associated with this data and to provide the right level of cyber security solution to protect it.
Individual approach
Our vendor-neutral philosophy is deeply rooted in our individual approach. Thanks to this independence, we can act in the best interests of our customers and ensure with result-oriented solutions that their requirements are met at all times and that their company is reliably protected.
Reliability
We continuously strive for the best possible results in our extensive range. We rely on a proven advisory program to identify the gaps in our customers' security measures. We then solve our customers' most pressing problems with a combination of technology, support services and managed security services provided through our cyber security services.
Partnership
We work closely with our customers to ensure their success and continuously improve the maturity of cyber security to enhance the level of the organisation security posture. We take a collaborative and flexible approach so we can quickly respond to new security priorities as our customers grow and evolve.
Advanced processes
Improve the maturity of your processes and measures with a clear strategic plan.
Alignment with business goals
Ensure that your cyber security program and investment strategy are aligned with your company's business objectives and risk appetite.
Building trust
Strengthen your leadership skills and business acumen and secure the support of the board for your initiatives.
We will be happy to hear from you. Reach out to us today and discuss your cyber security needs with us.
Contact us
There are many ways to
contact us
. Please reach out to us using the contact form provided or give us a call to talk to our specialist. We would love to hear from you!